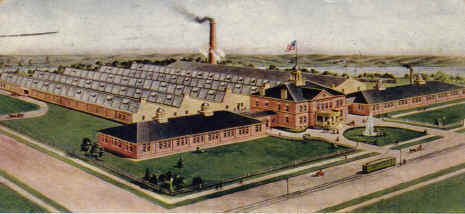 David C. Cook Publishing
David C. Cook was the son of a Methodist Minister, who was also a printer. Cook followed his father's footsteps, by teaching Sunday school to the poor of Chicago. It was not uncommon for him to teach two or three classes on a Sabbath, in addition to holding an outdoor song service.
When Cook was faced with the lack of printed handouts for his students, he wrote and printed his own. In April of 1875, he undertook his first project called Our Sunday School Quarterly and followed it up with Our Sunday-School Gem. Both products were an immediate success. In May of 1882, Cook named his new venture The David C. Cook Publishing Company and moved to Elgin. By the end of 1883, Cook Publishing would be the second largest industrial employer in the city, and their presses ran night and day. That same year, they sent out over 68,000 second class packages weighing twenty one and a half tons.
Cook Publishing can be reached at: Cook Communications Ministries
4050 Lee Vance View
Colorado Springs, CO 80918
(800) 708-5550 or (719) 536-0100
Their web site is: www.cookministries.com