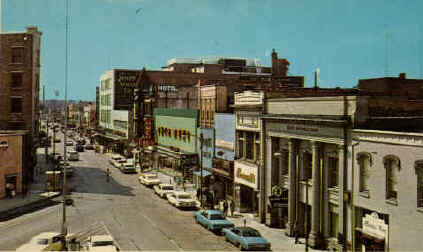 Greetings From Elgin
Elgin in the 21st century looks vastly different that it did in this postcard. Everything from the Fanny May Building on the right to the turreted building has been torn down to make way for a municipal parking lot. The Joseph Spiess Company building is still there, but it now serves as office space. Walgreen's, the discount store and Hopp's Bakery (seen in the previous postcard) are now various offices, including the office for Victoria Casino, Elgin's gambling boat.
While Elgin's hopes for being a retail Mecca were dashed with the opening of the nearby Spring Hill Mall, a few specialty shops dot the streets. Some say that Elgin, through the work of organizations like The Gifford Park Association and others, and through funds from the River Boat, will rebound economically. Some say that urban professionals will be attracted to the beautiful old houses, and restore them to their once luxurious splendor.
Gone are the products that made Elgin a powerful force in the retail and manufacturing trades. The dairy business is gone, the watch business closed its doors in the1960's and the shoe factory has been converted into condominiums. Whatever Elginís future holds, one fact will always remain: Elgin will always be remembered as having an integral part in the growth of our country.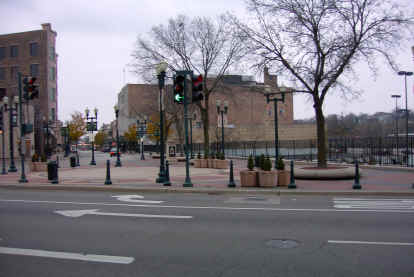 Elgin Today