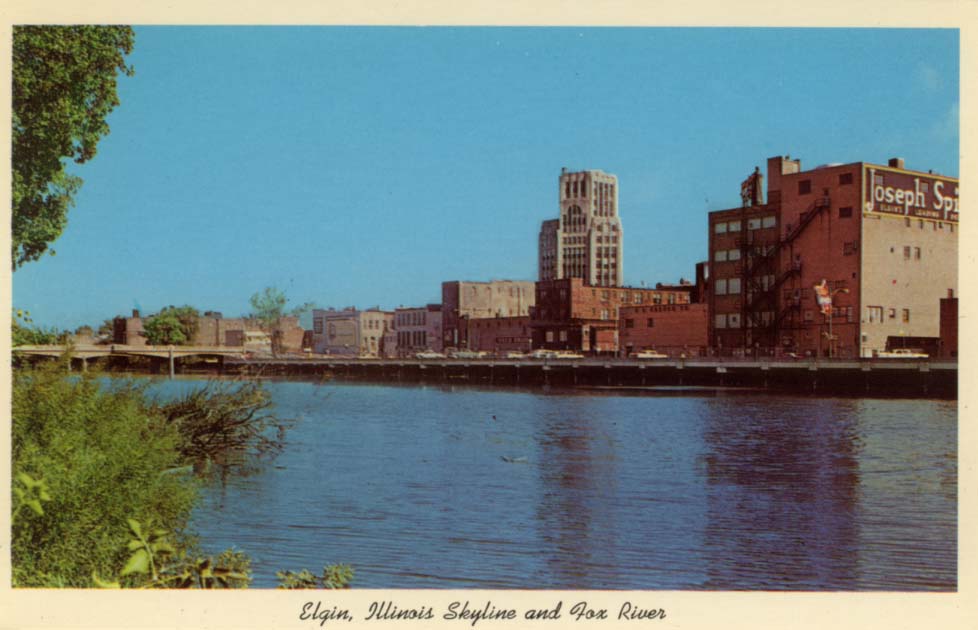 Elgin Skyline and Fox River
I read once that postcard photographers used to travel by train and they would frequently take pictures of cities as the train took on more water. If that story is true, this photographer would have been right in step - when I took the picture below, my left foot was almost touching a parked Metra train.
It is amazing how many things are the same from this (40 year old?) postcard above to my snapshot below. The Spiess Building no longer bears the same name, but it still stands in the same place that it did 50 years ago. In fact, the fire escapes are still in the same place (and the same ones, I would imagine). Much of the other buildings have been torn down and replaced with other ones.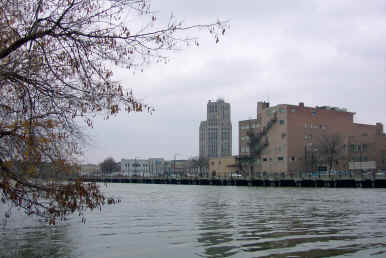 Elgin Today